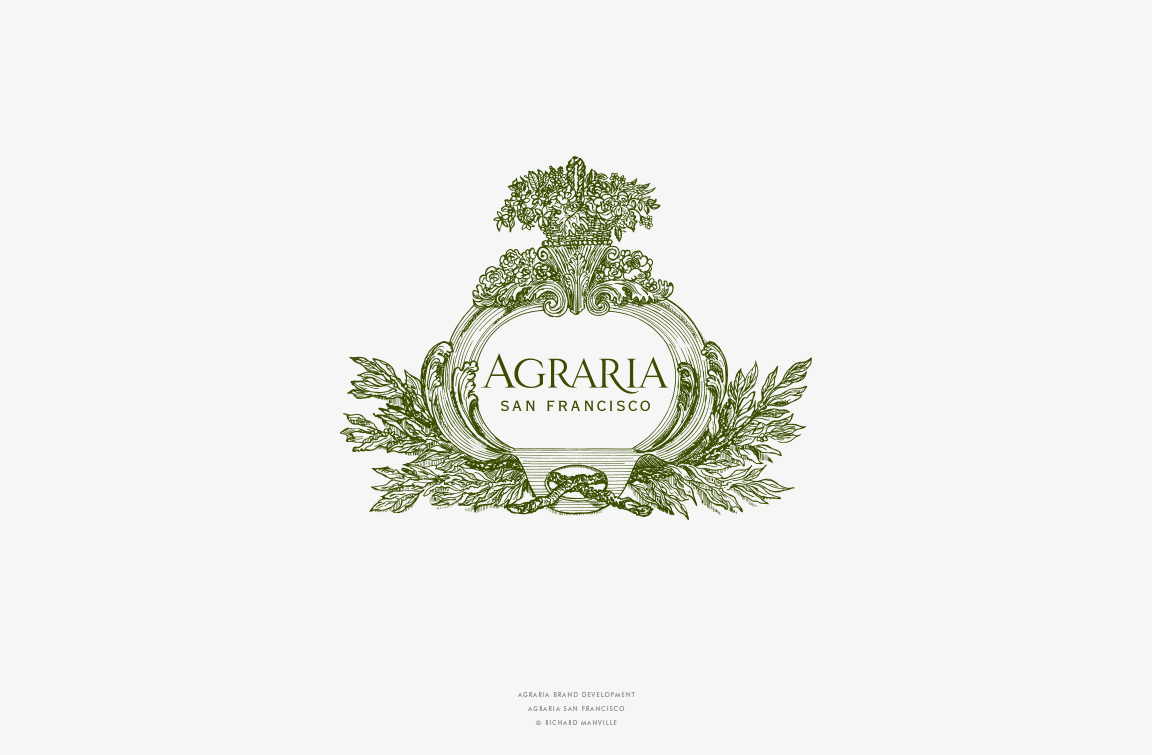 Project: Agraria Brand Overhaul
Client: Agraria San Francisco
Services Provided: Brand Revisions, Packaging, Design and Creative Direction, Styling.
 Agraria is a luxury home fragrance company probably best known for their potpourri, diffuser oils (AirEssence) and perfumed candles. The company was founded by Stanford Stevenson and Maurice Gibson in 1969 and they sold products exclusively in their Nob Hill shop, but in the 70's expanded to stores like Henri Bendel and BergdorfGoodman in New York.
In addition to the enthusiasm toward the unique and rich fragrances, the founders were so particular about to-whom and where they sold their products that over the years it stayed a bit of a "well kept secret" for the Park Avenue crowd. The current owners purchased the company in 2004 and quickly re-branded, added some new products and went about building the business and maintaining their luxury status.
When I met Agraria, they did not have any in-house design or creative direction for the brand. The new owners were not from creative backgrounds as the founders had been so they worked with a variety of designers. This process created many inconsistencies in the overall brand message. Agraria was managing the brand but was understandably struggling with more brand extensions, creation and integration of new concepts.
Following the Michael S Smith project I executed for them, I designed three additional product lines for them. I was then asked if I would join them on staff and I became Agraria's Executive Creative Director for a couple years, continuing to revise and improve the website and everything else.