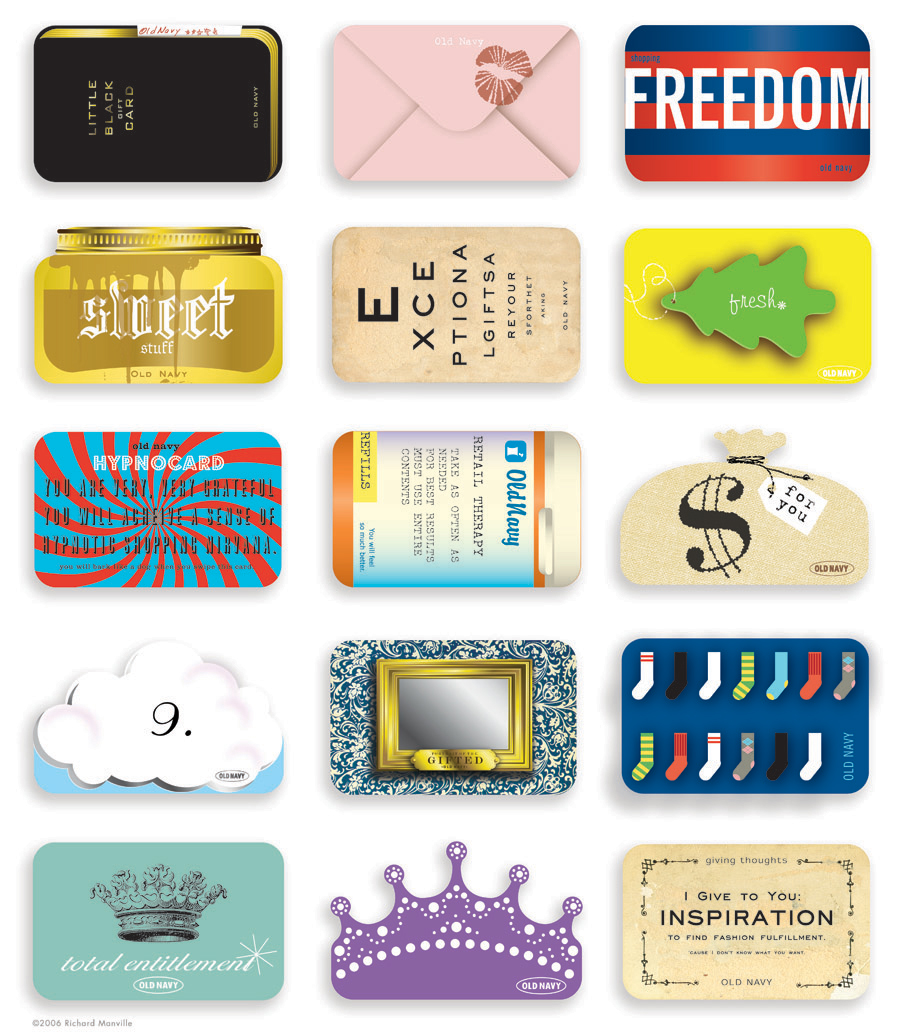 Project: Retail Gift Card Program
Client: Old Navy
Services Provided: Design and Illustration
Old Navy was interested in building their gift card program to feature individual card concepts and styles. Much like an actual card shop. This was in contrast to the usual application of graphic themes from the apparel collections of the current season. I did an exploration for them, creating many individual card concepts featuring many print techniques; Lenticular, mirror, special die-cuts, etc. Alas, they ended up going with the later direction and none of the concepts were produced. Above are just a few of the many gift card concepts that I created at that time.