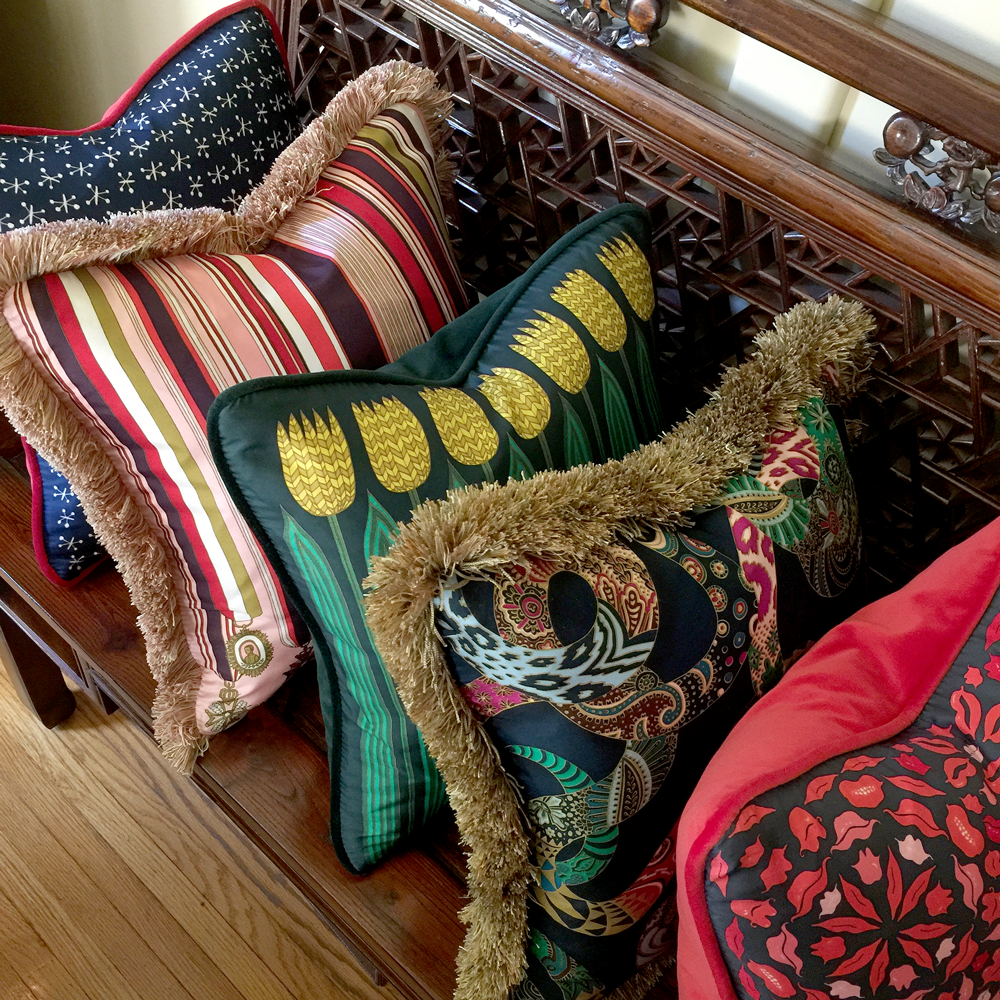 Project: Brand Creation and Product Development for Silk Square Collection
Client: R.B.MANVILLE
Services Provided: Product Development, Textile Print Design
I created the original twelve designs that were hand-printed on silk as pocket squares. The designs were also made into decorative pillows. The collection was intended to be eclectic, unique and diverse in theme as if collected over years.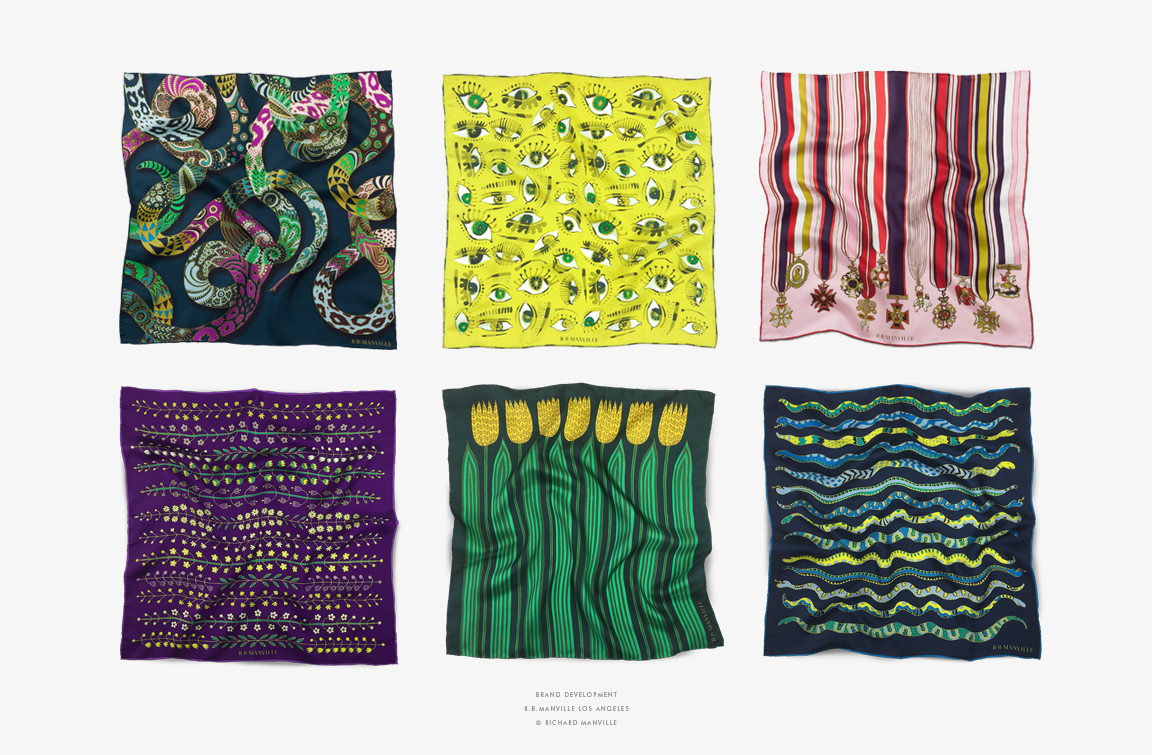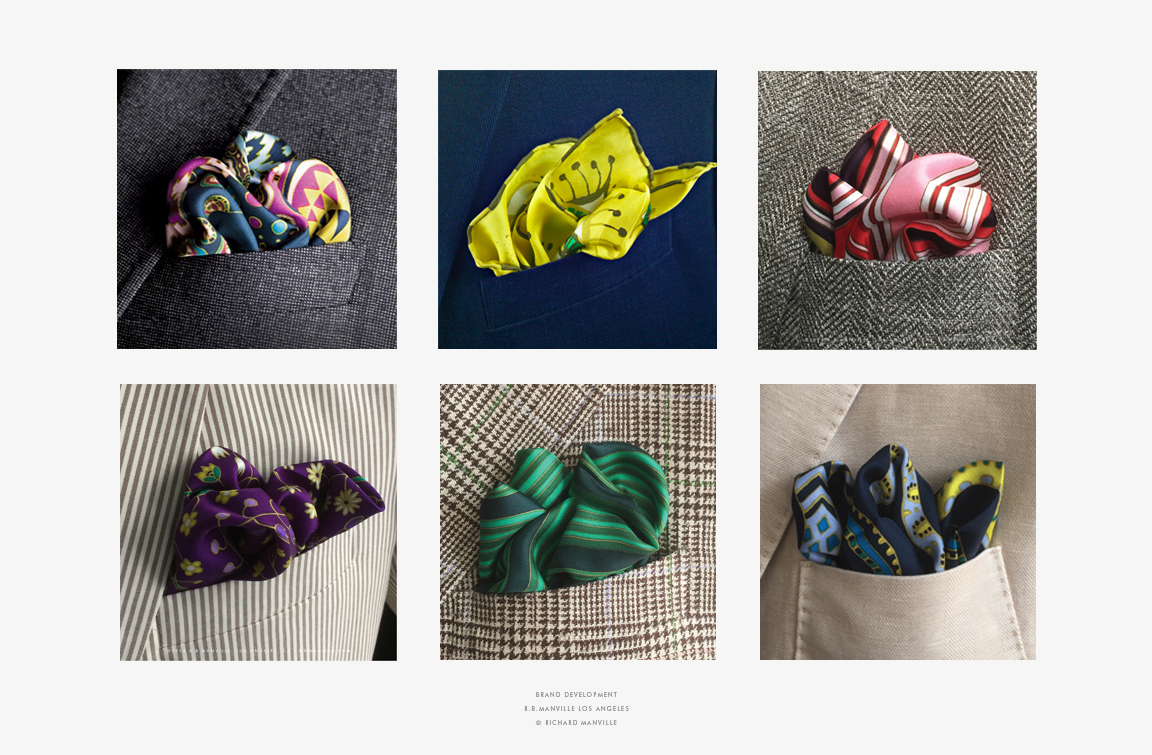 To see the full line check out rbmanville.com